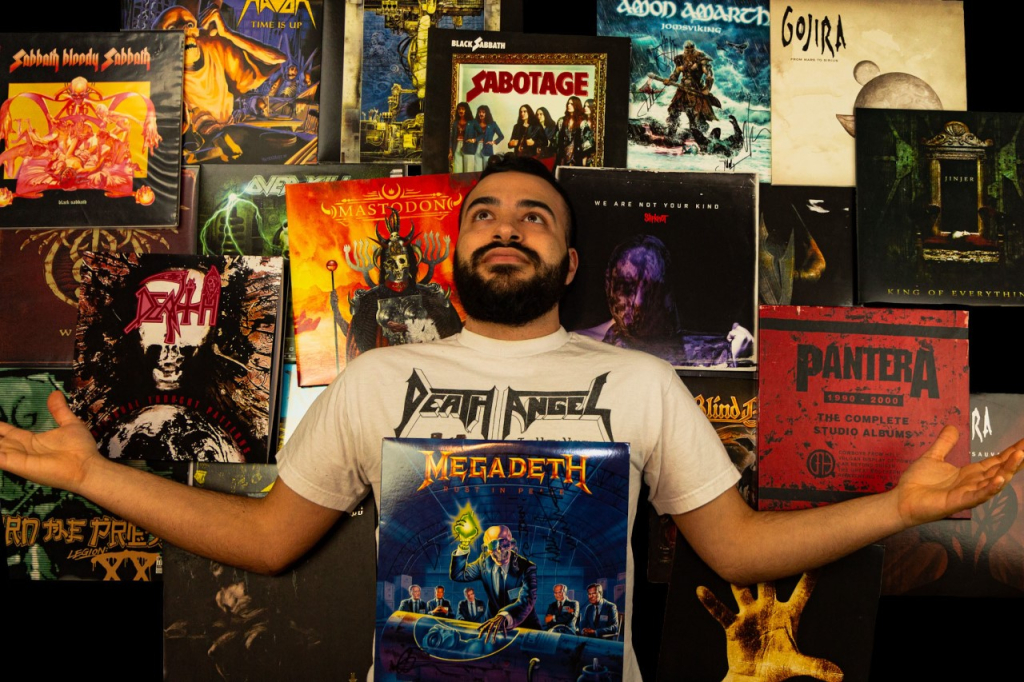 Speaking of metal, I proudly host METAL MONDAY, a show that celebrates all eras of heavy metal from 8-11PM every Monday night.
When I was a mailman here in Salt Lake, my coworkers and bosses would tease me after catching me headbanging and air guitaring to rock and metal while delivering mail. What they DIDN'T know was that between every song I was also doing a radio show in my head!
I grew up obsessed with this music. Since I was twelve years old I've spent every minute of my free time listening to it, reading books about it, and watching documentaries about it. It's always been my dream to do this, and I am now very proud and honored to no longer be a regular mailman, but The METAL Mailman on KBER 101!
Metal Monday is a show that celebrates all eras of heavy metal. From bands like Black Sabbath, Slayer, Iron Maiden and Pantera, to bands like Slipknot, Amon Amarth, and Gojira. I, John The Metal Mailman, have been dreaming and preparing to do this show for most of my life. For years I have wished KBER had a metal show and I'm thrilled to come along and make that wish a reality! There's a special passion and connection that heavy metal fans share, and I'm honored to make that connection every single week!
SOCIALS