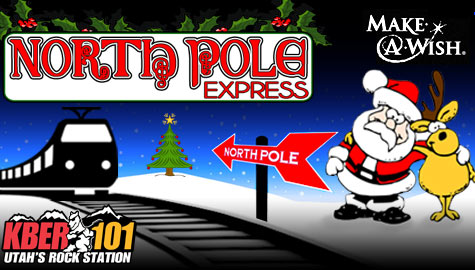 This year our KBER North Pole Express made it possible for many needy children to travel to North Pole and see Santa!
We can't do this sort of thing without the support of our many valued partners at Heber Valley Railroad, Soldier Hollow, Trailways Buses, Sound Warehouse, Diamond Rental, Sports Imaging Photography, Smith Food & Drug, McDonalds in Park City, Douglas Distributing and of course YOU!
Watch for our trip to the North Pole in 2016!