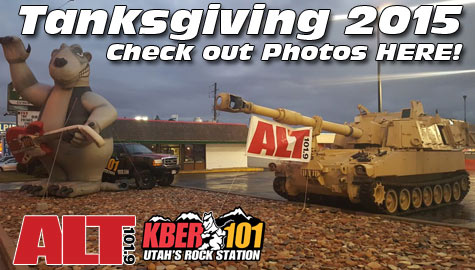 Because of your generosity this year at our Tanksgiving event we were able to collect 1,476 pounds of food and $1,359 in donations for the Utah Food Bank.
These donations this will assist the Utah Food Bank in providing 6,541 meals to hungry Utahns this holiday season right here in our community.
A big thank you going out to our partners at Wrights Motorcycle Parts and Accessories, The Utah National Guard, Sound Warehouse, The Utah Food Bank and of course YOU for another successful Tanksgiving.
See you next year for Tanksgiving 2016!